---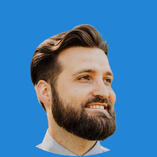 The
Solo

Creator Hub

Growing a part-time solo creator business to 5K per month | Helping creators 10x their efficiency via Notion | Building custom Notion templates | Sharing creator tools to optimize workflows & cost-effectiveness
Write OS
A comprehensive, Notion-based writing system for bloggers and online writers. It's the perfect companion for your words.
Free Value
Shop my Gumroad store! You'll find free Notion templates, iOS icons, paid products & my Medium Masterminds membership there.
Free Creators' Toolbox
Too many tools to remember? Don't know where to start? This is the perfect resource for you. A list of tools for content creators, from website builders to online store platforms, writing apps, email marketing & much more.
Medium Stories
Read my latest blog posts on Medium, the greatest blogging platform on the web right now. Become a member and earn money yourself.
Custom Notion Templates?
I can help. I create minimal, aesthetic, and functional Notion templates for solo creators and businesses. Tell me what you need and let's make it happen!
Get started as a Solo Creator
Sign up for my newsletter to receive 1 email per week with tips on starting and growing your own solo creator business.
© 2023 by Burk. Made with ♡ in Germany. All rights reserved.
This site only collects functionally necessary cookies!